About Us
Thank you for taking the time to learn about State Endodontics. We are a dental practice that is limited to Endodontics (Root Canal Therapy). Dr. Hertzberg, Dr. Fields and their staff are committed to providing the highest quality of care in a relaxed atmosphere.
A patient is typically referred to our office from his or her general dentist when root canal therapy is needed. As part of a patient's treatment team, we are in regular contact with your general dentist to ensure continuity of services.
The following information is provided to answer your questions regarding root canal therapy, as well as, our office procedures. If you would like additional information, please do not hesitate to contact us at (814) 231-7668.
Marc J. Hertzberg, D.M.D., M.S.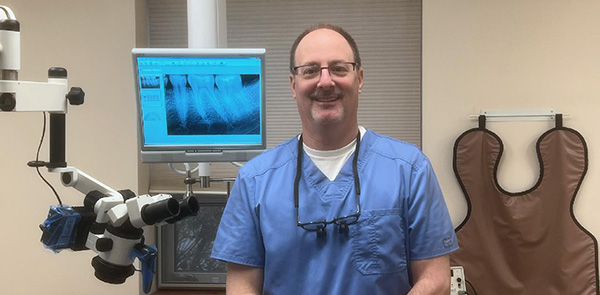 Dr. Hertzberg was born and raised in Wilkes-Barre, Pennsylvania. He attended the University of Pittsburgh where he received both his undergraduate and dental degree in 1992 and 1996 respectively. Dr. Hertzberg then went on to receive his certificate and Masters degree in Endodontics from Boston University, under chairman Dr. Herbert Schilder, developer and pioneer of the warm vertical condensation technique, in 1999. He practiced for two years in Harrisburg, Pennsylvania before starting his own practice in State College, Pennsylvania in 2001.
Dr. Hertzberg is a member of the American Association of Endodontics, the American Dental Association, and the Centre Dental Society, where he was past president (2004-2005). Currently, he resides in Port Matilda with his wife Madeline and their daughters Kasie and Addison.
Adam J. Fields, D.M.D.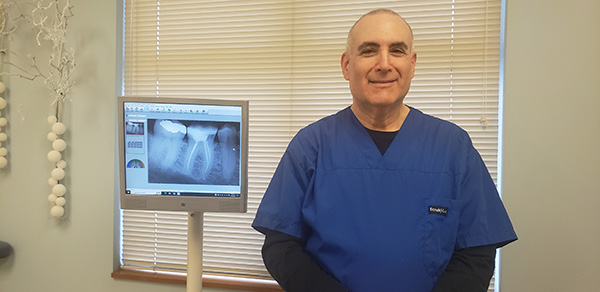 Dr. Fields was born in New York and was raised in the suburban Philadelphia area. He attended Albright College in Reading, Pennsylvania where he received a B.S. in Biology in 1982. Dr. Fields earned his dental degree in 1986 and his certificate in Endodontics in 1988 at the University of Pennsylvania School of Dental Medicine.
He is a member of the American Association of Endodontics, the American Dental Association and the Pennsylvania Dental Association. Dr. Fields was in practice in the suburban Philadelphia area from 1988 until 2014 when he relocated to the State College area where he now resides with his wife Andrea.